Classes & Programs
Football
Football Academy
High School Football Academy  – Let Synergy get you ready for this up coming football season!
High School Football Academy –  Mondays and Wednesdays – 11:00am – 12:00pm
June -13, 15, 20, 22, 27, 29
July –  6, 11, 13, 18,  20, 22, 25, 27
Sessions are $25/class or buy all 13 sessions for $260 ($20 per session)
Sessions will need to be used during the summer football academy. They will not carry over into the winter months.
Football Training
Football Private Training Options
Football position specific skills sessions: Synergy staff can work with athletes on OL/DL, WR, DB, LB skills in a private setting. We have staff members with both college and professional experience.
Strength, Speed, and Movement sessions for the football player: We can focus on movement and athleticism for the football athlete. Private sessions will focus on explosiveness, linear/lateral quickness, strength and mobility, etc.
Combine Prep Private sessions: These sessions can individually work on all the tests that will be evaluated in a combine. (5-10-5,  L-Drill, Vertical, Broad Jump, 40 yd sprint, etc.) 
Team Sessions are also available with team pricing. 
For more information please contact us at 920-632-4185 or email us at [email protected]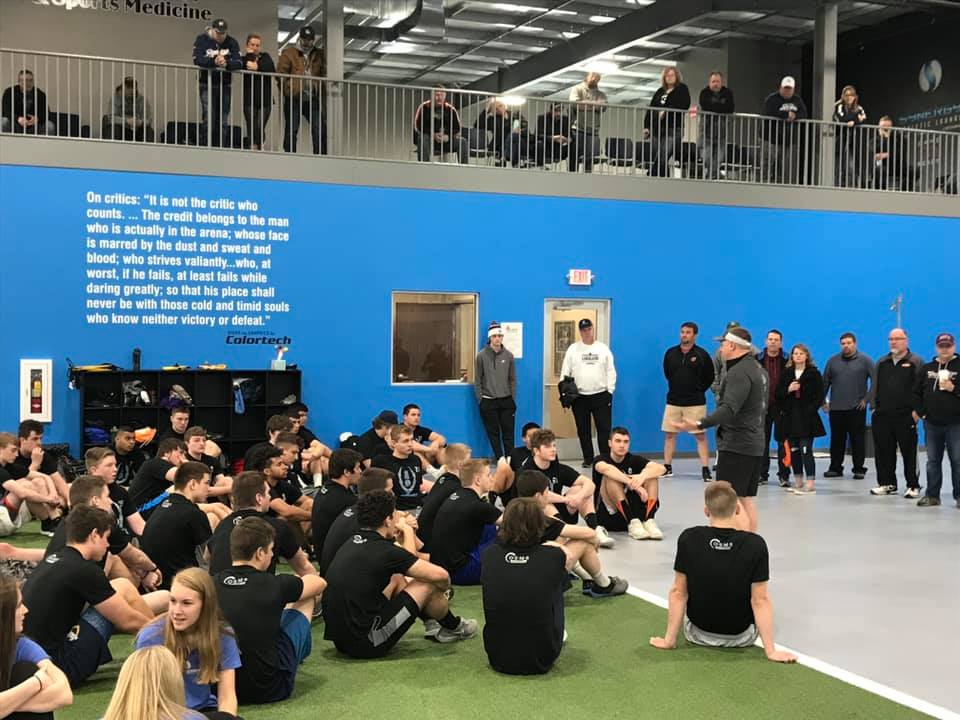 Harsh winters and sweltering summers can hamper any Midwest athlete's speed training. Don't let your training suffer because you don't have access to a proper training facility. Synergy Sports Performance has the space and field quality to accommodate authentic speed training and the faculty to develop players into the top-tier athletes they have the potential to be. All athletes are required to sign a waiver prior to participating in all activities at Synergy Sports Performance. Please download the waiver and bring the signed copy with you to your first match.
Try our recovery lounge on us
One day pass to our state of the art recovery lounge free.