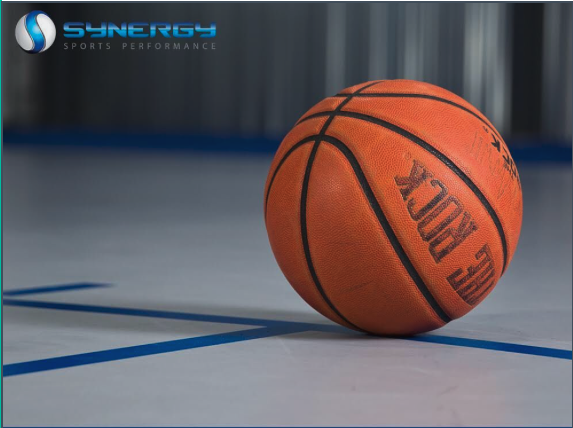 Basketball Private Training Options
Basketball skills sessions can work on shooting, attacking the rim, defensive quickness etc. In these sessions we have tools available for shooting analysis, first step quickness, and are able to do film study breakdown for the athlete. 
Strength and movement sessions for the basketball player: We can focus on movement and athleticism for the basketball athlete. Private sessions will focus on explosiveness, vertical jump, lateral quickness, strength and mobility, etc.
For more information please contact us at 920-632-4185 or email us at [email protected]
Girls' High School Basketball Combine
This Fall, Synergy Sports Performance and The Driveway are teaming up to host the area's first Girls' High School Basketball Combine event.
Athletes will be evaluated on: Positional skills testing, Film analysis, speed, agility and strength testing, live scrimmage, and an InBody scan.
When: September 2022
Where: Synergy Sports Performance and The Driveway (neighboring facilities) Registration will be at Synergy Sports Performance 1200 Flightway Dr, Hobart WI, 54115
Each athlete will receive a recruiting profile that will provide:
Basketball Skills Testing Results
Performance Testing Results: Vertical, Broad Jump, Sprint, Agility test, Strength test
Film Analysis (from 2021-22 season)
Academic Overview (GPA, ACT/SAT, Major interest)
*This will be during an open recruiting period. College coaches will be invited for attendance
Registration will open soon!
Fill out the liability waiver online
Release/Liability and Athlete info Form
Harsh winters and sweltering summers can hamper any Midwest athlete's speed training. Don't let your training suffer because you don't have access to a proper training facility. Synergy Sports Performance has the space and field quality to accommodate authentic speed training and the faculty to develop players into the top-tier athletes they have the potential to be. All athletes are required to sign a waiver prior to participating in all activities at Synergy Sports Performance. Please download the waiver and bring the signed copy with you to your first match.