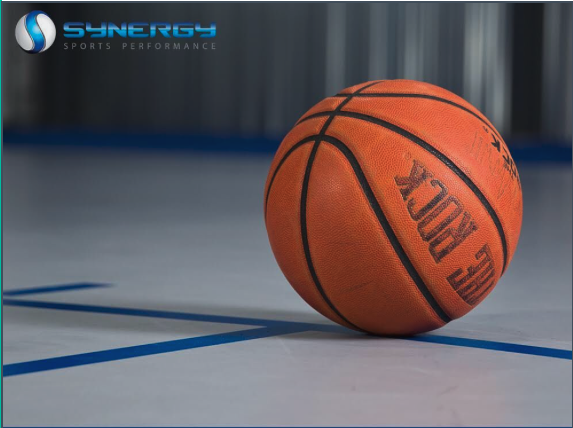 Basketball Private Training Options
Basketball skills sessions can work on shooting, attacking the rim, defensive quickness etc. In these sessions we have tools available for shooting analysis, first step quickness, and are able to do film study breakdown for the athlete. 
Strength and movement sessions for the basketball player: We can focus on movement and athleticism for the basketball athlete. Private sessions will focus on explosiveness, vertical jump, lateral quickness, strength and mobility, etc.
For more information please contact us at 920-632-4185 or email us at [email protected]
Build a Stronger Baller Program
Starting Sept 6th – October 28th (8 week program)
This program will help a basketball player during the pre-season to get themselves
ready for the upcoming season. Utilizing various strength movements and focusing on
the quality of movement over the amount of weight moved, we will help athletes
properly prepare for the competitive basketball season. All of the exercises
programmed will be there specifically to help a basketball player increase speed
(lateral/straight ahead), explosiveness both vertically and horizontally, endurance, and
overall strength. Along with increasing strength, athletes will get better stability and
reaction so that they are able to go up for more rebounds and shots. Overall, this
program will help basketball players to reach their best playing shape both physically
and mentally.
What the program consists of: ~ Program will start the week of Sept 6th – and end on October 28th~   4-Days (3 lifting and 1 plyometric day), 2 days are with a trainer and the other two will be on their own using the Coach Me Plus app with their membership program.
Tuesdays 6-7pm w/ Ben, Thursdays 6-7pm w/ Nate
~ Athletes have access to Recovery Lounge
~ Testing: Vertical (Standing/2-step), Broad Jump, In-lane Shuffle, 20yd Dash, T-Drill
~ Ages- 8th-12th Grade
~ Nate or Ben will contact you once signed up to download Coach Me Plus and get
logged in.
Fill out the liability waiver online
Release/Liability and Athlete info Form
Harsh winters and sweltering summers can hamper any Midwest athlete's speed training. Don't let your training suffer because you don't have access to a proper training facility. Synergy Sports Performance has the space and field quality to accommodate authentic speed training and the faculty to develop players into the top-tier athletes they have the potential to be. All athletes are required to sign a waiver prior to participating in all activities at Synergy Sports Performance. Please download the waiver and bring the signed copy with you to your first match.